Replicon Team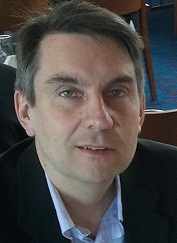 Jouko Ahvenainen, (M.Sc.(Tech.), MBA)
Senior Partner and Senior Advisor, ICT / Mobile business solutions
Mr. Jouko Ahvenainen (b. 1968) serves as a Senior Partner at Replicon. Jouko has 20 years experience in international business management. Before his serial entrepreneur career Jouko held progressively senior positions at diverse technology firms including Cap Gemini Ernst & Young, Powerwave Technologies Inc., Nokia, and Sonera in various sales, managerial and management consulting positions.
Mr. Ahvenainen has vast experience of international business in Asia, Europe, and North America; he has lived and worked in Finland, Malaysia, UK, and the U.S, and also run business in Hong Kong. He has worked in teams to close several VC deals (from 150k USD to 12M USD), and also closed many large customer deals and been responsible for 40M USD annual revenue. He started his first own software business when he was 16-year-old.
Mr. Ahvenainen is co-founder of GrowVC, a global crowd-funding service. Earlier his has co-founded two data analytics businesses that developed e.g. the first social network analytics solutions and advanced behavior analytics. Jouko is on the boards of several international start-up companies and investment companies like Springboard Venture Private (India). He holds an MBA from Helsinki School of Economics, a joint program with McCombs School of Business, at the University of Texas, Austin and a M.Sc.(Tech.) from Helsinki University of Technology.